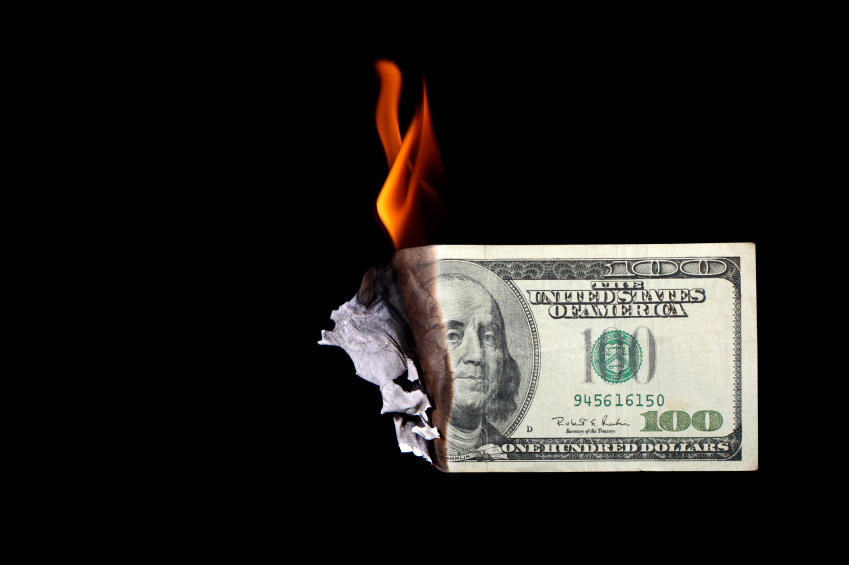 Planning projects instead of burning benjamins
Planning projects instead of burning benjamins
Engineers are often unstuck by poor planning and get hit with large financial penalties as a result. Projects can become mired in delays and complications due to unforeseen costs and expenses. There are some unavoidable bumps in the road, but most could be foreseen and eliminated in advance. I want to share a few tips based on some experiences I've had over the years.
The complete bill-of-materials
Tell your sales engineer as much as possible about your project, your proposed design and your goals. Hopefully you've got a great SE and receive some good initial guidance. You should also get the SE to review your bill-of-materials (BoM) before you place the order. Think licensing, firewall/VPN capacity, hw/sw/module compatibility, end-of-life, etc, etc. A good sales engineer will spot roadblocks, missing items and faulty assumptions and can save you a ton of time and money.
The corollary here is, "tell your account manager very little". You should be friendly and helpful but tread carefully. If you over-share, your account manger will add this 'potential sale' to his or her sales predictions. They will also get hammered by their boss if the sale falls apart. Of course there will be exceptions, but all too often that pressure is transferred to you. Most engineers have received the call where you get nagged by the account managers for not proceeding with a project. It is unprofessional and very frustrating, but also very likely.
There may be 'some' benefit in keeping your account manager abreast of purchasing plans if you're close to end-of-quarter or financial year. Most sales people can offer very generous discounts when their year-end targets and bonuses are on the line.
When you do seek a quote (or multiple quotes) you must ask for lead times. You should also know what your standard discount is and cross-check the received quote against the discount. I know this is a shocker but your discount often gets,  ahem…'forgotten'.
I've covered this before, but requiring really short delivery lead times will cost your company money. You can rush an order by sourcing from distribution but this doesn't always work. Sometimes the distributor isn't actually holding the stock either and you're paying extra percentage points for no benefit.
Take care of the extras
Just before you submit that internal purchase request you should double-check the following items;
Insurance, Tax and Shipping – Are they included, and who pays? I once had an insurance mixup where a fully-loaded cisco 6513 chassis was damaged in transit without insurance. Neither my boss nor the vendor would touch the hardware and I then had to sell the damaged chassis on the grey market for a song. Not good.
Licensing – You will know that licensing can be convoluted and is often full of hidden restrictions. Getting this wrong can destroy your budget. More often, there is no extra budget available so you end up with a hobbled appliance. Do your best here, but your SE should be all over this – if your SE cannot help you with licensing they deserve a very bad review at year-end.
Support – Is support included, have you costed it into your business case? Op-ex or Cap-ex. Some companies require you to capitalize the first year of support costs and purchase year-1 support along with the equipment. Also make sure you understand what you're paying for.
Lab Gear – If you're buying a new device that will play a strategic role you should really buy a lab unit as part of the initial project. It can be really hard to secure budget for a lab device, but you if you don't rollup the lab device as part of a larger project you've probably blown your chance. Standalone business cases for big labs will probably fail and the finance execs will mock you publicly.
Physicals – This is a bit of a catch-all category, but all of these should have been discovered at site survey stage. You did do a survey right?

Optics included, for both ends of the link
Cabling plant and installation labour.
Mounting kits, cable management, racks, security cages.
Aircon and Power upgrades, power-cables, breakers, rPDU's, ATS.
A router in the hand
Sadly theres a gaping void between the point where you submit the internal purchase request and the stage where you actually have your gear in hand. Most engineers have no idea how their internal procurement systems work. It can take weeks to get the necessary approvals to get a PO issued. Even then you can find that although a PO number has been generated, no-one has sent the formal PO to the vendor. Your PO is in limbo. This is really frustrating because you're burning down the clock for nothing.
None of your hard graft and pre-work matters until you receive the kit. Sometimes your shiny-things go missing, and re-ordering missing hardware is the worst kind of expense. Here are some final tips to stay on top of the logistics.
Ask your vendor for shipment confirmation. You need to insist on shipping tracking numbers.
Know who in your facility can sign for the goods and where they'll be held. Make sure you get a copy of the shipping manifest.
If the units are in a remote-datacenter you need to get out there and count off each unit against the PO.
Check the outside of the boxes for damage.
Mark all the boxes with your name phone, number and project, until you're ready to unbox and deploy.